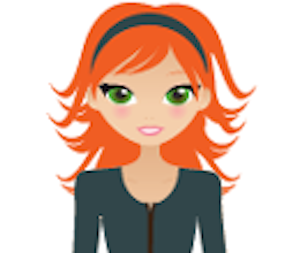 Here are four updates from people who had their letters answered here in the past.
1. Is it better to love my job or love the money?
I was so surprised by all the replies to my dilemma and was really blown away by how nice and helpful everyone was. I tried to read all of the replies and the overwhelming response seemed to be that while money can't buy you happiness, having enough to live a good life outside of work could certainly bring more joy.
I'm still in the job that I mentioned back in July, mainly because I didn't want to leave after a couple of months and come across as a job hopper. But as I'm coming up to a year at the place I work now, I've started looking for something new, and branching out into different industries for something that's better paid and a bit more senior. I have found a position I'm interviewing for at the moment that isn't in journalism but content marketing, and I'm hoping I'll get the job.
This has been and continues to be a really hard decision to make, but the advice was so helpful – particularly from people who had left similar careers for something a little more corporate with better prospects and better money and were loving it. I ended up talking to a lot of my journo friends about it, and it turns out a lot of them feel the same – the industry is so uncertain and so poorly paid that a lot of them are thinking of moving into a different industry too, like charity or marketing. I didn't know this until I asked. I was feeling like a failure because I wasn't able to succeed in journalism, but that's not it at all – it's tough on all of us, and it's strangely comforting to realise that, in a selfish kind of way. Anyway, I'm making steps to change things for the better, but I genuinely don't think I would have started down this road without encouragement from the commenters. So, thank you.
2. Volunteer is a hoarder and her office is a mess (#2 at the link)
Well, disappointing update, but completely predictable. Hoarding volunteer continues hoarding and the board turns a blind eye. I've given up because I would try to take stuff out to trash at home, but more stuff would come in. So we'd be back to the same "stuff" level. However, it may all soon be a moot point because … the nonprofit is in terrible trouble, declining donations, declining volunteers, declining enthusiasm. The board turning a blind eye to this was just a small part of a bigger problem — they only see what they want. People have gotten fed up and here we are. I do feel for Anne though, I know her daughter is off to college (across the country) and that she'll miss her horribly. I have no doubt her tendencies will get worse.
3. I said "EEOC" and things got weird (first update here)
Although it has been some time, I thought I'd send an update.
About 10 months after my letter, I managed to secure a different position in my department. I got more interesting work and, more importantly, got away from my horrible supervisor. While Niles still was my "Big Boss," my daily work conditions became so much better! Niles and I went on to have a totally fine professional relationship which makes me suspect that much of the drama (and BS) came from my supervisor.
About 14 months after my letter, my public company was purchased by private equity firm and, shortly thereafter, Niles got a nice severance package and was shown the door. My old supervisor has been totally marginalized under the new regime, Fergus continues in his same old role, and, most importantly, my last day at the Office of Angry Bees is this Friday! I received a fantastic offer from a large, established company and I could not be more thrilled! Smell yah later! 🙂
Anyway, I just went back to your archives and re-read your response and the whole comment string for my letter. I wanted to thank you again for being such a great, level headed resource, especially when I started questioning my sanity. Your readers are also great. I appreciated not only the "way to stand up for yourself" comments but also the constructive criticism. I still don't regret throwing that EEOC grenade and am pleased I survived to tell the tale.
Here's to a new, hopefully saner, workplace!
4. Is it too soon to ask about working remotely or part-time in a couple of years? (#2 at the link; first update here)
In a nutshell – I'm engaged (the wedding's set for next summer), I'm four months pregnant, and I have my very first day of working from home tomorrow! And since my due date will be in the midst of winter, my boss has also suggested that I work at home full-time once the weather starts getting bad until the baby comes.
I'll know more about the specifics of my leave and schedule afterward in a few months once all the paperwork is filed, but altogether I'm excited. It's going to be an eventful year ahead…