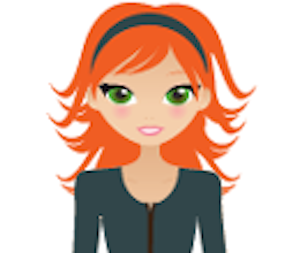 Here are four updates from people who had their letters answered here in the past.
1. My coworker is hiding her DUI from our employer
I told my boss about what I knew and had overheard the day after your letter was published. Thanks so much for your advice and for giving me the push I needed. My boss took it from there and notified our legal department. She stopped showing up for work and the next week a two line email went out that she was no longer working here. My boss thanked me because her driving when she wasn't allowed to opened the company up to a huge lawsuit. My coworker no longer had insurance after the accident she caused and with that on her record the company insurance wouldn't have covered her.
My coworker had her bail revoked after the company tipped off the court. She had been lying to her lawyer and the bail officer. Her lawyer dropped her. Her case was reported on in the back pages of the local news here. A marijuana plant was also found in her house when she was arrested. It's illegal in any fashion here and was also a violation of her bail because the DWI was from driving stoned on it. The news also reported the sentencing deal she her lawyer had gotten was thrown out and she was given jail for the accident and then charged with felonies for the plant and breaking bail. She had illegally rented a car and driven it to Canada. When she was there, she drove drunk and got stopped and had gotten in trouble temporarily because she blew .05, which is not allowed there. She didn't tell the court about this either.
I haven't talked to her since she was arrested. Everything I know about her was in the news. My boss and the company are keeping tight lipped about everything and seem keen to move on. I feel bad for my coworker and hope she gets the help she needs while in jail. The other driver had his car totaled and his collar bone got broken but fortunately he was fine otherwise and was able to go back to work and have her insurance pay for his car. It could have been a lot worse.
I know I did the right thing by telling my boss. Thanks again to you Alison and the commentariat.
2. Our coffee system is stressing me out (#4 at the link)
Thank you so much for printing my question. Your feedback (and the amazing people in the comments!) really justified my frustration and helped me put things in perspective. I'm glad I wasn't off-base.
Fortunately, my issue was solved — partially through circumstances beyond my control. Soon after my letter, my department was moved to a different floor in the building, and the distance is enough that group lunch plans are much less frequent (when the rare offer is made, I make polite excuses and do my own thing — I don't offer to get food for anyone, and no one else gets food for me). Best of all, I have a separate exit — I can come and go with very little "parading" of delicious food or drink past co-workers!
As some of the comments deduced, we sometimes used a food delivery app so that no one person had the responsibility of collecting the food, but there always seemed to be one person who ended up with the wrong order/had their order forgotten by the restaurant. The larger the order, the more issues we had! Payment/change was still a challenge as well (why doesn't everyone do e-transfer now??) I did start to say that I had errands at lunch — worked like a charm! I only had to excuse myself a couple times before it became a non-issue.
All in all, I'm really happy with the new situation – thanks again to you and the wonderful AAM community!
3. Getting info from an unresponsive HR department at my new job (#3 at the link)
I took your advice and reached out to my soon-to-be manager directly and tried my best to use direct but non-accusatory language about still not having details about my start time or on-boarding schedule. She was apologetic and responsive, which put me at ease. I finally heard from HR the Friday before my Monday start date at the very end of the day with a start time and orientation information.
Some of the commenters suggested that this could be a red flag pointing to some dysfunction in the organization, and now that I've been on the job for a couple months, I can confirm that is definitely the case- at least with the HR department. There were actually three other new employees that started on the same day I did that all said they had the same frustrating experience with them. We all were disappointed about starting off on a somewhat-bad foot.
The good news is the organization really seems to value feedback, and I've been able to share my experience twice now. Once at the end of the two-week on-boarding with the head of operations and once with my direct manager at my 30-day check in. Last week at an all-hands meeting they shared some on-boarding updates, so hopefully my feedback will help make other new employee's transitions a little smoother.
4. How do I explain a lengthy absence from work after my estranged husband's suicide? (#4 at the link)
Firstly I want to say thank you to everyone who responded so kindly and sensitively to my post. It really helped to read your replies on what was a very challenging day. I didn't get the opportunity to ask my manager to relay the information beforehand, but I found a form of words that helped me through; for the first day I mostly stuck to saying "I've been on compassionate leave," when people asked about my absence, which was sufficient to infer that I didn't want to discuss it further. As the days went on, I gradually told people what had happened when I felt able to (we are a close and supportive team that takes an interest in what's going on in other's lives without being intrusive, so it wasn't weird to do this). One section gave me a lovely card to say how sorry they were, which I still have on my desk. Everyone else gave me space and support. My line manager, who always checks in with me weekly anyway, gave over a portion of our meetings to talk about how I was coping over the next few months, and I continued to receive counseling through work until October this year.
The kids and I are now doing well and looking forward to our first fear-free Christmas.