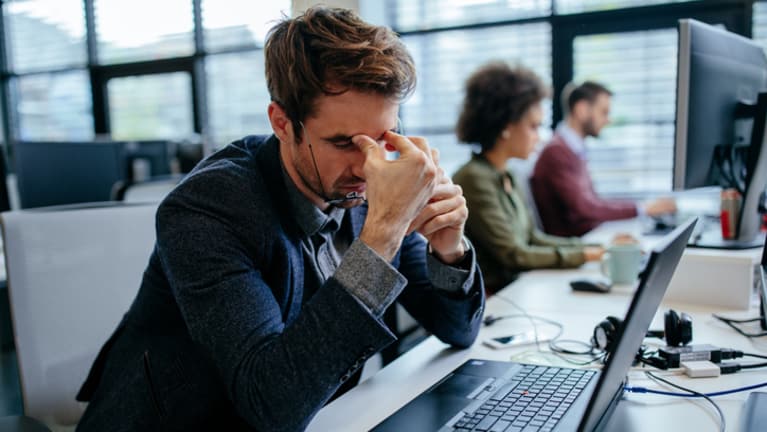 ​Most organizations have not taken full advantage of data analytics for talent acquisition and retention, even in this recruiting environment of low unemployment and skilled-labor shortages.   
Research from global consulting firm Deloitte found that 83 percent of 924 companies surveyed have low people-analytics capabilities. "This indicates that most organizations are under-equipped to identify problem areas and potential solutions to their recruiting challenges," said Arthur Mazor, Deloitte's human capital digital leader and the global practice leader for HR strategy and employee experience. "Data-driven approaches can deliver insights critical for improving operational and business outcomes," he added. "Whether it's better awareness of candidate fit, process and technology optimization, or increased understanding of talent acquisition's impact on the business, analytics is a powerful force in the quest to source and hire top talent."
[SHRM members-only online discussion platform: SHRM Connect]
Descriptive, Predictive, Prescriptive
Sarah Brennan, an industry thought leader and owner of Accelir, an HR technology consulting firm in Milwaukee, Wis., said that most of the organizations she works with are either not using recruiting analytics at all, or they're using old-school descriptive metrics such as cost-per-hire and time-to-fill and tracking candidate conversion rates. "It's basically counting," she said. "This is what we find when we run reports from our ATSs [applicant tracking systems] or tally on spreadsheets if we don't have ATSs."
While traditional metrics are important to understanding talent acquisition activity, efficiency and performance, they are reactive measures. Predictive analytics can identify what will happen in the future or explain what drives that outcome, such as whether candidates will be a good cultural fit, their level of performance and how likely they are to stay with the company.  
"You want better outcomes," said David Solot, analytics product manager for Caliper, an employee assessment and talent development company based in Princeton, N.J. "More people to be hired who turn out to be successful. You want shorter time-to-hire, less expense-to-hire, lower turnover. All of these needles are moved by using predictive analytics."
He added that "we're right in the middle of a big explosion in this field," because of the computing power available to "take all of this data we've been collecting for decades and put it together to create more powerful algorithms that lead to more powerful conclusions."
"We've been talking about predictive analytics at conferences since 2012 or 2013, but the reality is that the technology is just now finally here for the average recruiter to be able to access it," Brennan said. "One place we're seeing predictive analytics come into play with artificial intelligence is around automated candidate shortlisting," she said. "This technology will take a look at your applicants and narrow down or prioritize them based on your past candidates that have made it onto your shortlist."
Predictive analytics can also be used to determine culture fit. "It's important to be able to use your analytics to show how new hires will adjust to the culture, or change the culture," Solot said. "The data can make you think, 'If we continue hiring in a certain way, do we need to rethink who we are?' and 'Is there strong alignment between our new hires and who we are, or do we need to grow as an organization?' Cultures are living organisms that must adapt to the people who are in them."
Recruiters are using predictive analytics to create job posts, match passive candidates to open jobs, identify potential internal mobility, flag skills gaps on teams and improve quality of hire.
But the most shocking thing about the future of predictive analytics is that it's on the way to being obsolete, according to Brennan. That's because of the emergence of something even more powerful, known as prescriptive analytics. "It's the ultimate goal," she said. "On top of predicting what will happen, these tools will recommend what we should be doing in the future to influence behavior."
It's the next step, Solot agreed. "Prescriptive tells us if we hire this person, what should we do to get them to their full potential quickly? How should we onboard them? What training materials do we provide? It's getting used a lot in employee and team development and performance."
Getting Started
Mazor said that expanding beyond traditional metrics into more sophisticated recruiting analytics begins with understanding the needs of the business. He recommended focusing on business strategies and infrastructure when considering new talent acquisition analytics technology.
"There are a variety of products employers can find," Brennan said. "Some recruiting technologies have prescriptive analytics as part of their core, and a number of ATSs will be rolling that function out soon."
They're mostly priced and configured for large employers at this stage, she added. She also cautioned HR technology buyers that prescriptive analytics is still in early development and that "some of the products on the market claiming prescriptive are really performing like advanced predictive. It's like AI, where everyone is claiming AI, but only a fraction of the companies selling it are actually doing it."
Solot stressed that HR needs to be able to understand what the company is buying. "As an HR person that will be using it, you need to be able to understand what's going on," he said. "A lot of analytics use complicated algorithms and hidden computations. A provider may have a great system, but if they can't work with you in a way that you can use it, explain it and benefit from it, then you're not adding value."
Brennan recommended asking analytics vendors:
Who built the algorithms? "They should have a data scientist on staff," she said.
Will you continue to update the tech? "It's not a 'build it and then it's done' product. The vendor should be consistently improving it."
How do AI and machine learning integrate with the analytics?
How will this improve my business outcomes?
Biggest Challenge
One of the biggest challenges to using data analytics effectively is the lack of HR professionals with a solid grounding in statistics and data analysis, Solot said. "You don't have to be a statistician, but you have to understand basic statistical concepts and be familiar with data analysis, things not historically taught in HR programs. People in the field are playing a lot of catch-up as they learn data science, and we're seeing people entering the field from HR programs that include people analytics as part of their curriculum."
It reminded Solot of the IT boom in the late 1990s, characterized by an increasing demand for technology and not enough skilled people to provide it. "The demand for data analytics is way ahead of our capacity to provide it from a people standpoint," he said. "But eventually the field will catch up. Five years ago, this barely existed. Now we're rewriting HR education, training and certification programs. In the 16 years I've been doing this, nothing has moved through the discipline as fast as people analytics."