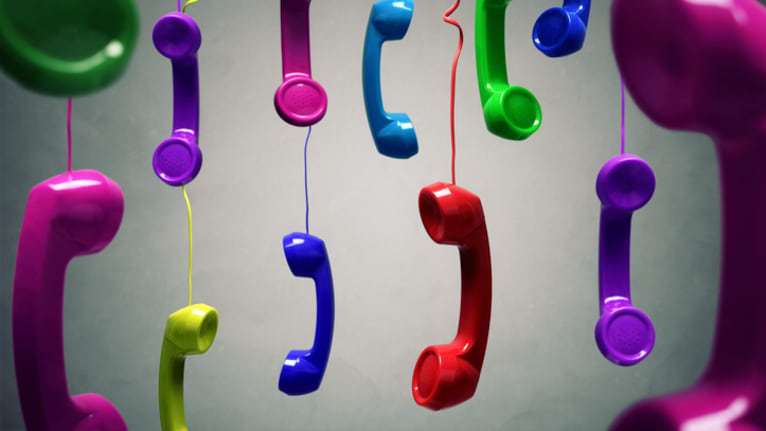 Best-selling author Martin Yate, a career coach and former HR professional, takes your questions each week about how to further your career in HR. Contact him at the e-mail address at the end of this column.   
I ventured out and started my own business, but it's not as profitable as I'd planned. I started seeking job opportunities, but two years into the process, it's not working as well as I'd hoped. I know something will give, besides my waistband, but I need a breakthrough. I can't seem to find the right path.
The lack of professional courtesy I've witnessed is unconscionable, and what you learn about the people you thought were closest to you is truly an eye-opener.
I have sent over 700 e-mails and voice mails that have gone unanswered, so a reply will be a wonderful surprise.
A career can run off the rails even in good economic times. You left HR to start your own business, it isn't going well, and while you are trying to get back into the profession, your efforts aren't bearing fruit. You may feel lost, but a couple of your comments show strength, hope and a sense of humor. These are the best assets you can have for weathering bad times.
I cannot solve all your issues in this one short column, but I can give you resources to conquer these issues. 
First, though, about those people you thought of as friends who've proven themselves to be otherwise: In times of my own personal distress, I noticed that those who I was positive I could count on gave me the cold shoulder, and those who I never imagined even to be friends went way above and beyond my expectations.
It led me to believe that friends aren't the people you laugh with; they are people who stand by you when things get rough. There's a lesson here for everyone: The same rain falls in everyone's life, just at different times, so when you have a friend or a colleague in need, do your best to help. It's the right thing to do, and paying it forward gives you a little insurance against the challenges you might face one day. 
If It's Not Working, Then Fix It
You mention 700 unanswered messages, yet, coming from HR, you know that companies often do not respond to unrequested resumes when they don't meet current needs—especially when they get lost in resume databases and are never seen by human eyes.
Because HR professionals are involved in the recruitment process, they often mistakenly believe they know all about finding a job. But this couldn't be further from the truth. Many HR people know little about job hunting or being on the cold side of the hiring desk. Those 700 rejections say you are pursuing a plan that doesn't work. It's time to learn from your mistakes. If you aren't getting interviews, we can logically assume that your resume and how you are using it are the root causes of your dilemma. Start fresh, learning and developing resume approaches and job-search tactics that do work.
Based on the results you've shared, I assume your resume is a skeletal recitation of all you have done that you feel is important. But that's subjective and irrelevant to employers' needs. There's likely another problem: Your resume gets uploaded into a resume database, and because of its lack of focus and keywords that would make it discoverable, it gets lost.
Look back at the numerous columns about resumes, and you'll learn an approach to creating one that works. 
Your Plan of Attack Needs Attention
If you are uploading an ineffective resume into resume databases and inundating your friends and former or prospective employers with calls, those friends will feel helpless, and the employers will see you as needy―not how you want to present yourself to the world.
Update your plan of attack. My last column was about how to
build profession-relevant networks, and next week's will be about how to avoid resume databases altogether; they complement each other, and both will be helpful to you.
There is so much more to be said, but space is limited, so I'll finish by reminding you to read all the earlier columns on crafting resumes and developing new job-search tactics. For a deep dive into how to write an effective resume, I recommend
Knock 'em Dead: Resumes & Templates (Jumpingdude Media, 2014). To get more interviews and turn them into job offers, I recommend
Knock 'em Dead:
The Ultimate Job Search Guide, 32nd Edition (Adams Media, 2017).
A word of caution: Resumes and job-search tactics change with alarming rapidity, so don't get old editions of these books. Invest in the very latest, or borrow them from your library.
Good times come and go, just as the bad times do. You can get past this if you change your tactics to more-effective ones.
One last thought: You'll be asked about your reason for leaving your current occupation. Be straightforward: "Everyone dreams of having their own business. I tried, and it is much harder than I thought. As your next _____, I'm the one person you'll be able to count on not to quit and start my own shop. I understand the value of teamwork and camaraderie." 
Was this article useful? SHRM offers thousands of tools, templates and other exclusive member benefits, including compliance updates, sample policies, HR expert advice, education discounts, a growing online member community and much more. Join/Renew Now and let SHRM help you work smarter. 
Packed with practical, honest, real-world guidance for successfully navigating common HR career challenges, Martin Yate's new book The HR Career Guide: Great Answers to Tough Career Questions is available at the SHRMStore. Order your copy today!