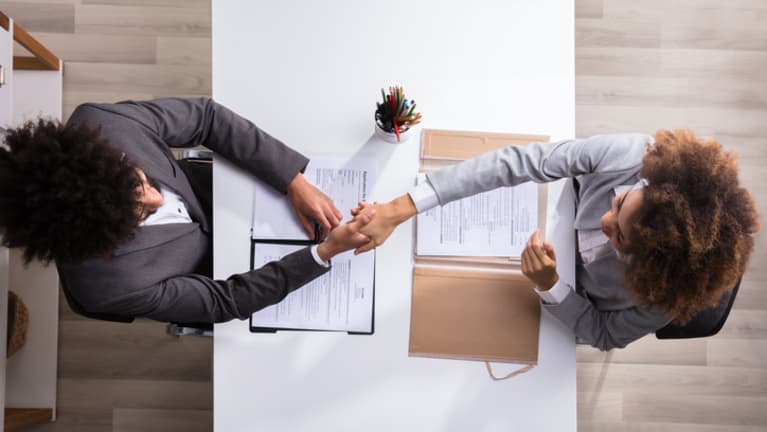 ​Best-selling author Martin Yate, a career coach and former HR professional,

takes your questions each week about how to further your career in HR. Contact him at the e-mail address at the end of this column.  
Almost a year ago, I had an interview for an ideal job as an HR manager, but it went nowhere. I just received a call saying they want me to come in for a final interview. This is a bolt out of the blue; how do I handle this? 
If there is a major professional weakness nearly all of us share, it is our lack of ability to turn interviews into offers—simply because we generally have less experience with this than any other professional activity. So go to that interview and focus on doing everything you can to get an offer on the table. You will benefit from the practical experience, even if you don't accept the offer. 
Steps to Success
Your chances of landing a job offer depend on your analysis of the company's needs and your preparation for the interview. Ask the interviewer if you can have a copy of the current job description. List each of the job's responsibilities. Under each one, list the skills each responsibility requires. Then list the deliverables that come with each responsibility. Finally, identify the challenges that you know, from your experience, come with that responsibility. Your outline will look something like this:
Responsibility: (Fill in blank)
a)   Skills:
 Example 1
 Example 2
 Example 3
b)   Deliverables:
 Example 1
 Example 2
 Example 3
 c)   Challenges:
 Example 1
 Example 2
 Example 3
Repeat this sequence for each of the job's responsibilities. This is a template for the story your resume needs to tell and gives you a guide for the interview's topics of discussion. 
How Well Do They Remember You? 
You remember the job, the company and the people because this felt like such a good match for your professional future. However, from the other side of the hiring desk, the point of view may have been different. Because they last met you some time ago, they may not remember you as clearly. This affects everything you do going forward. 
Interviewers are guided by the story your resume tells. Before the interview, compare your existing resume to the job description. Then, using the above analysis, update and customize it to reflect the company's needs and priorities, using their terminology wherever possible. E-mail the updated resume to your contact and take multiple print copies with you to hand out to every interviewer. 
How Did You Get Here?
Don't expect anyone to remember the points you made in your previous interview. Review your notes and recall everything you can about the questions asked because they are likely to be asked again. Using your outline created above, prepare your responses as if you had never faced each question so that you can speak with fresh conviction about your capabilities in each area. 
This interview is your opportunity to provide a sales pitch—about yourself—and if you do not speak up with conviction about the issues of your ability and suitability, your interviewers will never know what you have to offer. It's a smart idea to recall prior interviews and identify topics and responses that you could have handled better and think through how you can make those responses stronger this time around. 
Your goal is to get an offer on the table; there's nothing more to consider until you have achieved this. Don't get preoccupied with whether you would accept the job offer. Focus exclusively on how you are qualified, capable, eager and easy to get along with. I recently had a client who was rejected for a job and told by the headhunter that it was because the company was looking for someone "more collegial." We spend more of our waking hours with professional colleagues than we do with our loved ones, so while you are professional, also be friendly, smile and be considerate—be collegial. 
One Last Point
To be fully prepared, find out the titles of the managers you are likely to interview with who are higher up the chain of command and in other departments. Knowing the interviewers' titles and responsibilities helps you answer their questions in ways that show appreciation for how their function and reports interact with HR. This will score additional points in your favor and help secure the offer.
Was this article useful? SHRM offers thousands of tools, templates and other exclusive member benefits, including compliance updates, sample policies, HR expert advice, education discounts, a growing online member community and much more. Join/Renew Now and let SHRM help you work smarter. 
Packed with practical, honest, real-world guidance for successfully navigating common HR career challenges, Martin Yate's new book The HR Career Guide: Great Answers to Tough Career Questions is available at SHRMStore. Order your copy today!