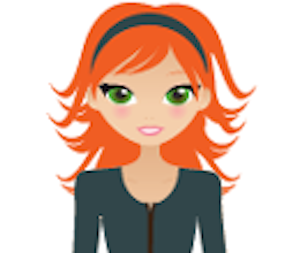 Remember the letter-writer in March who was on a hiring committee where a strong candidate had been a cast member on a reality TV show — and the other committee members didn't want to hire her because of it? Here's the update.
After reading your response and the comments (thank you everyone!) I decided this was something I should stick to my principles on, or risk feeling later like I didn't make use of my position in the moment. I shamelessly memorized the script you provided and went to bat for the candidate in our next meeting. She ended up making our second-round list after a little more of my pestering, with the caveat that she would be asked in her next interview about her time on the show and any professional implications it had on her. In the first five minutes of her next interview, someone on the committee asked her about it in what had clearly been a very rehearsed and somewhat accusatory question.
A lot of comments were wondering why the rest of the committee was so much more hung up on this little detail from her past, and in retrospect I'd blame a lot of it on age and cultural differences — all other members were 15/20 years older than myself, and seemed to think of reality TV as a very trashy genre without giving consideration to the differences between shows. We're a pretty formal office, and I can't imagine any of the people at that table with me had ever turned on MTV in their lives. A few comments pointed out that this issue seemed kind of gendered and that a male candidate likely wouldn't have faced the same scrutiny. While I don't know for sure how a man in the same position would have fared, all I can say is that in our meetings they very openly fretted about hiring a "party girl," a term I don't know a similarly negative male equivalent for. I'm the only female VP and felt some serious responsibility to discredit that phrase when the opportunity arose. It felt important to remind them that our corporate, business-formal office is not a bar, and that just because she'd been filmed at a few clubs 10 years ago didn't mean she'd be Coyote Ugly-ing on the reception desk if we hired her. We all made some choices in our twenties.
She had obviously been asked in interviews before and gave a very honest and impressive answer about how she had been approached to be on the show while in college and had thought it would be fun, considered it a very unique experience, and hadn't done anything while filming that she couldn't own up to now as a working professional. As this position was in marketing, she even said that the show had sparked her interest in the field after seeing how it was promoted on her season. She didn't spend more time than necessary on it, had clearly done her homework on our company, thoughtfully answered every question, and ended up accepting an offer from us.
Seven-ish months later, all I can say is thank you! She's been one of the best hires we've made in a while, and I look forward to every meeting she runs. As an added bonus, she's been very candid about the experience and now I've learned all I could ever ask about the behind-the-scenes of reality TV. As I said, she has a unique first name and has been recognized by clients a few times- all have been positive interactions and I can't imagine we've lost any big deals because of her.
But the best part of this hire has definitely been how it's helped me move forward! Since she's done so well, I've had several others (all senior to me) approach me privately and acknowledge that they heard that she wouldn't have been brought back without my insistence and that they're appreciative that I stood my ground. I was so worried that I'd use any and all accrued capital on this, but if anything it's helped me gain more capital at work and respect from some very important higher-ups!
Thank you again, Alison!