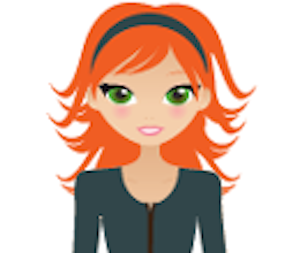 It's "where are you now?" month at Ask a Manager, and all December I'm running updates from people who had their letters here answered in the past.
Here's a happy update from a letter-writer from four years ago!
I wrote in to ask an interview question back in July of 2014, and then again sent an update in December that same year. I wanted to write you now, four and a half years later, to give you a final update and tell you just how much your blog has changed my life. 
Back when I sent my initial question, I'd spent years flitting from one short-term contract job to another in a hard-to-break-into field (museum education). I'd never had a full-time, permanent job before, had been out of work for a long time and I wasn't getting much interest from my resume and cover letter. Things started to turn around for me during those six months between my two letters, when I finally decided to change my career. In my update I mentioned that I'd gotten a 10 week contract job and was working hard on my own professional development. And that's where I left it.
Well, things are so different for me now. That contract job didn't work out. But I didn't give up. I followed your resume and cover letter advice and the job interviews began rolling in. Finally, a few months later I received two full time job offers at major, global corporations. One of them was in my newly chosen career, instructional design.
I've worked at that job for nearly four years now and the experience I've had has been wonderful and difficult and immeasurable and so much more. Unfortunately, it came to an end this week, as I was laid off along with a couple thousand other employees. But I knew it was coming. So, I once again turned to your blog to reacquaint myself with those resume and cover letter writing skills and get prepared for the change. 
In the past few months, I've applied for only a handful of the right jobs. The ones that I wanted to move on to, not the ones that would just get me a paycheck. And I got interviews for every single one of them. One of the interviewers told me how impressed he was with my resume, not only because of my experience, but because in it, I showed how I solved problems and met goals. It really caught his attention.
The day I got laid off I woke up to a termination letter. Then eight hours later I got a job offer from that same manager who gushed about my resume. The new role is a management position and a huge bump up for me professionally. It honestly could not have worked out better. 
Of course, I couldn't have done this had I not put my mind to it. It's my hard work that got me here. But it was stumbling across your blog and the invaluable advice here, from you and your readers, that set me on the right path and has guided me through difficult work experiences all these years. Whenever I'm unsure how to handle something, I search your site. And I never would have realized how bad my resume and cover letters really were if not for you. I actually thought they were good! They weren't, but now they are. 
Five years ago, I was flailing and barely making enough money to survive. Now I'm about to start a management position in my "new" profession and my salary has literally tripled. So, I just wanted to say thank you. And I will definitely be back looking at all the new manager advice I'm sure is already here for me to find.