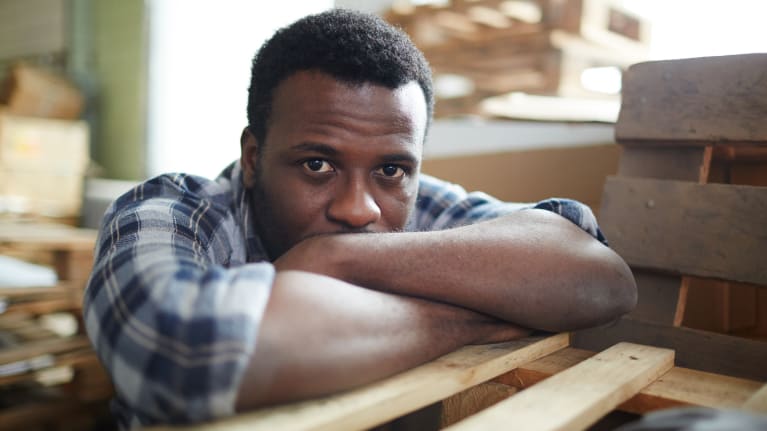 ​MINNEAPOLIS—Quinn Gorski wonders, as a man in a leadership position, if he should do more for the women he mentors. How can he empower women without being patronizing? It's a question that is not even on his radar when working with male colleagues, said the marketing manager at Thrivent Financial in Minneapolis.
Gorski was among attendees at the seminar "Redefining Masculinity in Leadership" at the 31st annual Forum on Workplace Inclusion that opened here Tuesday. The University of St. Thomas in Minnesota sponsors the conference.
Ask "How can I be there for you?" and "How can I help you?" advised Shaniqua Davis, CEO and founder of Noirefy. Her Chicago-based company is a digital platform that connects diverse talent to jobs. It's important, she said, for women in the workplace to have male allies. 
Davis was among the speakers at the wide-ranging, three-hour session that examined how boys often are taught at a young age to see girls as being less valuable than them, and how they may take those lessons might  into the workplace.
Today, many men are reflecting on how their behavior affects other people in ways they haven't before, causing them to rethink the traditional, masculine forms of leadership, said Ted Bunch. He is co-founder of A Call to Men, a violence-prevention organization in Rockville Centre, N.Y. He also has been a guest presenter for the U.N. Commission on the Status of Women and the U.N. Alliance of Civilizations.
"We're the first generation of men being held accountable [for things] that men have always gotten away with" in the past, he said. 
In October 2017, The New York Times exposed accusations of sexual assault and sexual harassment against movie mogul Harvey Weinstein and details of payoffs that were made over two decades to silence his accusers. The accusations helped propel the #MeToo movement into the nation's awareness.
While most men don't do the things that Weinstein was accused of, Bunch said, they are often silent about the men who do behave that way. Even speaking up when a male colleague talks dismissively or disrespectfully about women at work can be difficult.
That's something that Donte Curtis, CEO of Catch Your Dream consultancy in Minneapolis, said he struggles with and he wants to get better at speaking up. As a black man, he said, he does not hesitate to challenge biased or racist comments he hears. 
[SHRM members-only how-to guide: How to Develop a Diversity and Inclusion Initiative]
Bunch pointed out that young boys often have been socialized to see women or girls as inferior. For example, he said, telling a boy that he throws "like a girl" is considered a rebuke. 
Those experiences create what Bunch called the "man box," which he described as an unhealthily narrow view of masculinity that insists a man should be tough, strong, aggressive, stoic and in charge—and that implies that asking for help or being too nice are signs of weakness.
"These are messages that men come into the workplace with," he said, even to the point of looking for ways to blame women for being harassed and sexually assaulted. 
Discussions during the session emphasized the importance in the workplace of: 
Holding people accountable for their words and actions.
Being an advocate for women.
Creating a safe environment to have workplace conversations about complicated and sensitive issues.