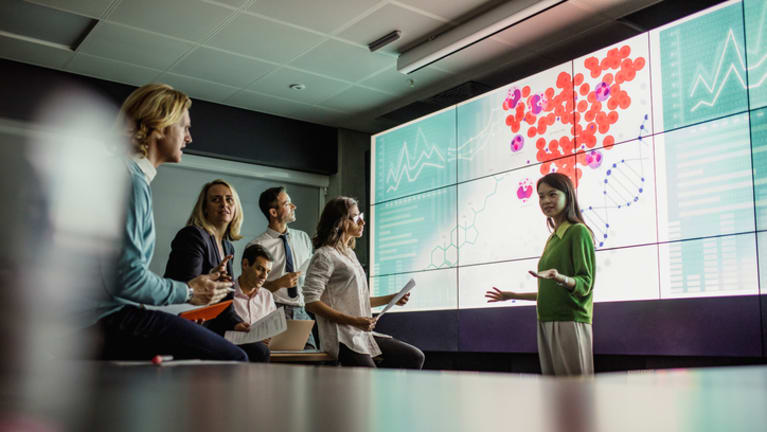 ​Workplace futurist Jeanne Meister recently wrote that new HR roles are emerging as companies leverage artificial intelligence (AI) in the workplace.
HR is bound to undergo a significant shift as new technologies like AI automate work activity, displace occupations and create demand for a range of new skills and job roles.
Meister writes that the new HR roles are focused on creating a powerful employee experience that mirrors the customer experience. Examples of new roles and the people filling them include:
Anshul Sheopuri, IBM's vice president of data, AI and offering strategy. Sheopuri oversees HR's use of data to proactively retain employees and enhance internal career mobility with learning opportunities and personalized job alerts based on their skills.
Melissa Werneck, senior vice president of global HR, performance, and IT at Kraft Heinz. Werneck has a combined responsibility for the HR and IT functions, leveraging machine learning techniques and sophisticated algorithms to automate work and create a consumer experience for employees.
Ashar Khan, director of people analytics at Kraft Heinz. The data-driven initiatives under way include predicting employee retention and suggesting which employees in the company are likely deserving of recognition through a merit increase.
Getting Started with Artificial Intelligence
There is a lot of hype around AI, yet so many things about the technology are misunderstood. People are confused about what AI is, what it can accomplish and how to use it most effectively in a business environment.
(SHRM Online)
AI Will Shake Up Recruiting
These technologies allow talent acquisition teams to automate processes that they previously performed manually, eliminating inefficiencies and boosting productivity. Recruiting automation can be found at all stages of the hiring process, from candidate sourcing and engagement, through scheduling and interviewing, to final selection.
(SHRM Online)
How Can Artificial Intelligence Work Across HR?
AI is most commonly being talked about for talent acquisition, but it could be applied to improve performance management, during open enrollment and for employee development.
(SHRM Online) 
How HR Can Enable People for the Future Workplace
Meister told SHRM Online that HR should step up and pioneer the development of AI strategy in their organizations.
(SHRM Online)