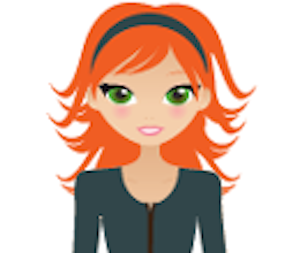 Here are the posts that interested people the most this year, via two lists: the most commented on posts and the most viewed posts.
Most commented on posts of 2018:
(doesn't include open threads or "ask the readers" posts, which otherwise would hold many of the top 10 places)
10. Coworker was fired for a Facebook post, restricting access to a kosher kitchen, and more
9. I got in trouble because my coworker saw maxi pads in my car, and more
8. What happens if I get hired at a dog-friendly company when I'm allergic to dogs?
7. My child-free coworkers constantly complain about people with children
6. I bring my dog to work — but an anonymous note asked me not to
5. My dad is dating my boss, and they want me to go to couples therapy with them
4. Updates: the insulting gift, the employee born on Leap Day, and more
3. My intern is refusing assignments because of her politics
2. Sharing "emotional scars" as an icebreaker, I broke a desk and injured a coworker, and more
1. Organizing an all-men beach weekend for coworkers, is gossip beneficial at work, and more
Most viewed posts of 2018:
10. Employee sent out photos of a coworker's stoma bag — what should I do?
9. Our employee is taking nude photos in our office and posting them to Facebook
8. My boss is being a jerk about my gym time
7. My coworker with imposter syndrome actually does suck at her job
6. My employee uses a wheelchair … but I found out he doesn't really need one
5. How long should it take to hear back after you apply for a job?
4. My boss kept calling my wife to find me .. and now he won't stop texting her apologies for all the calls
3. I paid for fake references, is it rude to shush someone, and more
2. I got in trouble because my coworker saw maxi pads in my car, and more
1. My dad is dating my boss, and they want me to go to couples therapy with them