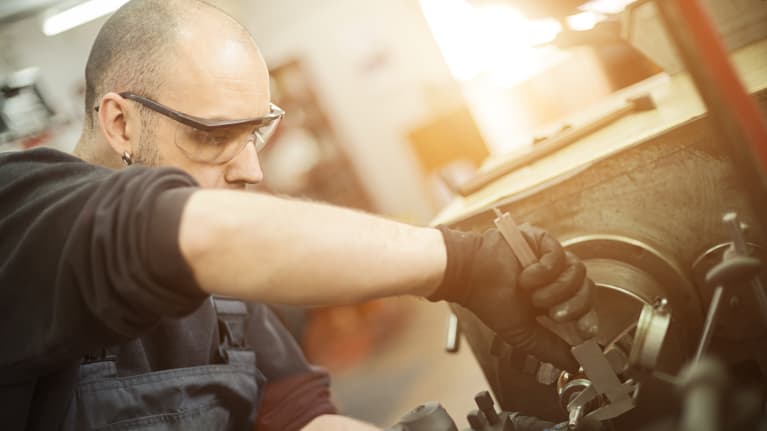 The Kentucky Supreme Court recently upheld the state's right-to-work law, prohibiting employers and labor unions from requiring workers in collective bargaining units to pay union fees as a condition of employment.
Kentucky lawmakers enacted the state law banning mandatory union fees in January 2017, but unions challenged the legislation, arguing that it violated the state constitution. In a 4-3 opinion Nov. 15, the state high court found that the Kentucky Constitution gives the legislature the authority to regulate unions.
The Society for Human Resource Management (SHRM) believes that every employee has the right to make a private choice about whether to join a union, according to SHRM's 2018 Guide to Public Policy Issues.
[SHRM members-only HR Q&A: What is a "right-to-work" state?]
We've gathered articles on the subject from SHRM Online and other trusted media outlets.
Divided Court
The Kentucky Supreme Court justices disagreed as to whether the right-to-work law was permissible under the state constitution. The dissenting justices said that the law treated collective bargaining agreements differently than other business contracts formed in the state. However, the majority noted that "the act applies to all collective bargaining agreements entered into on or after Jan. 9, 2017, with the exception of certain employees covered or exempted by federal law." The majority said it was up to the state legislature and executive branch, not the courts, to make economic policies.
Supporters Anticipate Economic Growth
Republican lawmakers in Kentucky have tried to pass right-to-work legislation for almost 20 years, and immediately did so in 2017 after taking control of the General Assembly for the first time in nearly a century. Supporters of right-to-work legislation say that such laws encourage businesses to set up shop in the state and promote economic growth.
(Reuters)
Unions Say Law Is Unfair
Opponents of right-to-work laws assert that everyone in a bargaining unit should have to pay their fair share, since labor unions must represent all workers in a unit regardless of whether they join the union. Bill Londrigan, president of the Kentucky State AFL-CIO, said the state's law discriminates against unions by cutting off the financial resources they need to provide services to all workers in the bargaining unit.
Right-to-Work Gains Momentum
Federal labor law allows employers and unions to enter agreements requiring employees to pay union fees, and many states have opted to ban such arrangements through right-to-work laws. Seventeen states invoked this right in the 1940s and 1950s, and a few more followed suit over the next 50 years. Then, starting in 2012, interest was renewed when Michigan, Indiana and Wisconsin passed right-to-work measures. Kentucky became the 27the right-to-work state in January 2017. Although the Missouri legislature passed a similar law in February 2017, voters repealed it in August.
Public-Sector Right to Work
Although there is no federal right-to-work law, the U.S. Supreme Court recently ruled that charging public-sector workers mandatory union fees is unconstitutional. In a 5-4 vote on June 27, the justices said that forcing workers to pay such fees violates their First Amendment rights to free speech and association.