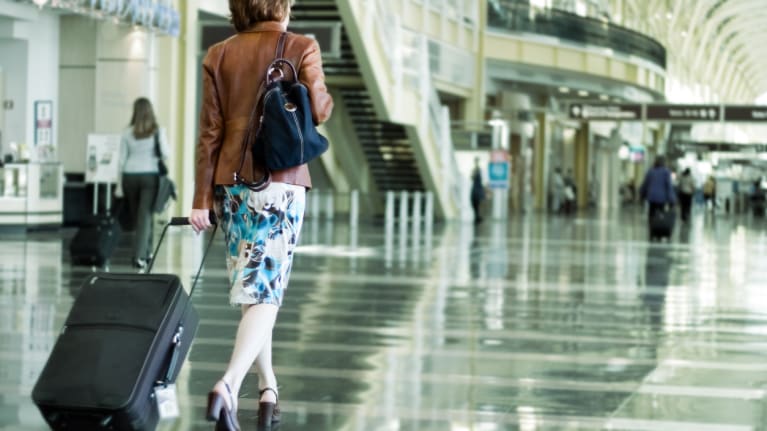 ​Workers' sabbaticals hold potential benefits and risks for companies. In the best cases, they allow employees the freedom to grow outside the everyday structure of company life—but they also bring the risk that employees will take their new skills and move on to different opportunities. Even so, for employers, the benefits of offering sabbaticals outweigh the risks.
Sabbatical policies vary widely from company to company and throughout the world. Large companies are more likely to have a sabbatical program, while small businesses may be willing to accommodate sabbatical requests on a case-by-case basis. "There are usually only certain companies that offer formal sabbatical programs, and those tend to be the larger ones that can afford to do so. They see it as a way of retaining talent," said Richard Alderson, CEO and founder of Careershifters in London.
Temporary Breaks Can Lead to Permanent Ones
Alderson has taken sabbaticals and experienced the benefits. While working at a major technology company, he took two sabbaticals with the support and encouragement of the company.
At the time, he was working in his employer's consulting department, and his work was structured around projects, which made arranging sabbaticals between assignments easy. His first sabbatical lasted three months, during which Alderson took a journalism course in London. The second was intended to be used to get a master's degree in business administration but instead led to different work and a different company.
"I took [my sabbaticals] ultimately to facilitate a shift in my career," Alderson said. "I wasn't completely settled in what I was doing, and I wanted to try different things. I was very open with the company about what I was doing and that I wanted to add additional skills to my portfolio."
This illustrates both the benefits and risks that exist for companies that offer sabbaticals: Employees can take sabbaticals to gain new skills and return to the company rested and eager to move on to the next career stage within the company—or they may realize that their growth can happen only with a new employer.
"The companies that offer sabbaticals are willing to do so because there's a net benefit to them: Yes, they may lose some people, as they did with me, but they will also retain many for the long term who are more enthused, refreshed and energized from their sabbaticals," Alderson said.
Legal Requirements
How companies handle sabbaticals and if they are required to offer them can vary depending on the country and organization. The German Federal Labor Court recently clarified whether employees can accrue holiday time during sabbaticals. It was unclear whether employees on sabbatical would gain "holidays during holiday."
According to Lexology, an online provider of international law updates and analysis, the German Federal Labor Court "now takes into account the fact that the contracting parties temporarily suspend their main performance obligations when calculating the duration of leave," which means holiday time cannot accrue while the employee is not working—even if the employee is on an arranged work sabbatical.
In the United Kingdom, there are no laws that address career breaks or sabbaticals specifically. Instead, the terms of the sabbatical must be made between the employee and employer.
[SHRM members-only toolkit: Introduction to the Global Human Resources Discipline]
Shaking Things Up
Anna Lundberg was fortunate to work at a company that was open to sabbaticals when she reached a crossroad in her career. After seven years of working with Procter & Gamble in Geneva, she felt like she needed to shake things up.
"I was in a comfort zone, and I wanted to get out and challenge myself," Lundberg said. "The roles [my company was] suggesting were standard roles that I didn't feel were developing me professionally."
In order to gain some clarity, she elected to take a three-month sabbatical. However, while she was on leave, she realized that she needed more than a break to regain her passion for her work. "I actually handed in my notice halfway through," Lundberg said.
"If the right role had come along, I would have gone with the more rational, sensible approach of staying [at Procter & Gamble]. The advantage of being away was having a bit more courage to make a change while I was gone."
She fully credits the ability to take a sabbatical for her career transition. "The sabbatical was the biggest step for me. It was the turning point."
Ultimately, offering sabbaticals—even if they lead to the employee's departing the company—is still beneficial for the employer, as it can be a way to figure out which employees are truly in the right place and which might be better suited elsewhere.
"I feel very lucky that I had that opportunity [to take a sabbatical] available to me and that my company gave me the opportunity to do those things," Alderson said. "I always speak very highly of them as a result of giving me those opportunities."
Lundberg said, "People do take time off and come back re-energized and rejuvenated in their existing career, as well. It doesn't need to be something that leads to people quitting their job necessarily. It's in the company's interest to have people who are fully there and motivated and not just on a kind of conveyor belt plodding along."
Katie Nadworny is a freelance writer in Istanbul.