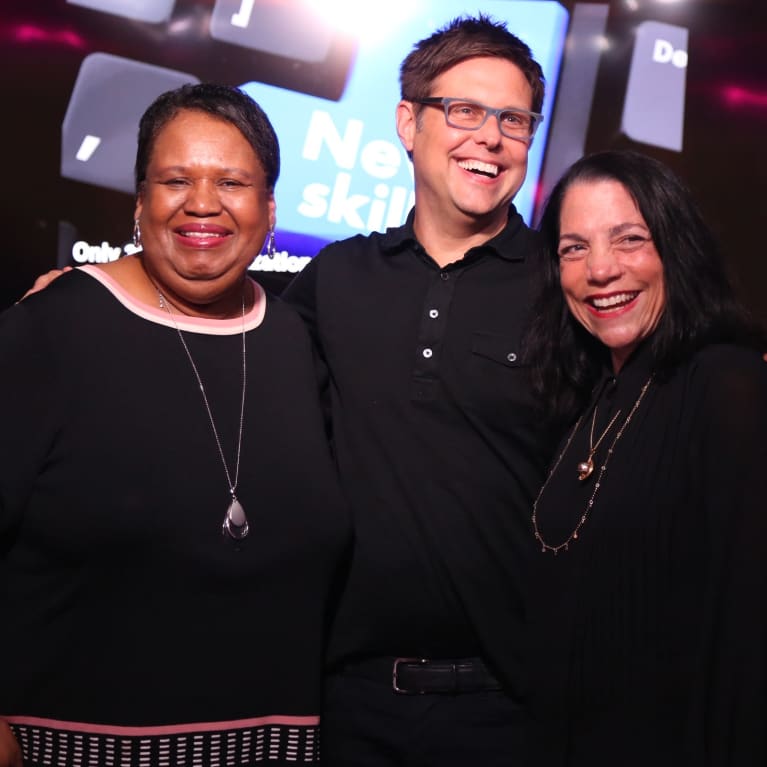 ​Gwen Kelly's 30-plus year marketing career came to a screeching halt in April 2018, when her department was reorganized. She'd been working at Walmart for nearly a dozen years in multicultural marketing and diversity and inclusion. What was the 60-something woman to do after suddenly being downsized?
The answer came from a LinkedIn connection, who suggested she apply for the newly created Senior Cultural Apprenticeship Program at Sparks & Honey advertising consultancy in New York City. It was for people with at least 30 years of work experience.
The advertising firm wanted to offer older workers the opportunity to learn new skills from their younger colleagues and share their perspectives and professional experience gained from decades in the workforce.
Six weeks after packing up her desk  and four telephone interviews later, Kelly left Bentonville, Ark., excited to work on Madison Avenue.
For more than 10 weeks, she worked with Fortune 500 clients, co-authored a report called "Future of Work 2030" with fellow apprentice Sharon Lewis, reviewed current cultural trends, handled the agency's daily live cultural briefing on Facebook and interviewed industry thought leaders.
"I felt like I was, in a lot of ways, living the dream. The experience itself was tremendous," she said. It felt "ripped from the pages of the script" of "The Intern," starring Robert Di Nero as Ben, a 70-year-old who is bored with retirement and re-enters the workforce at the lowest rung of the career ladder.
Kelly said she grew under her younger colleagues' tutelage. Not only did they introduce her to avocado toast—"It's OK," she said, laughing—she also became proficient with Apple technology.
The learning works both ways, Sparks & Honey founder and CEO Terry Young said in a news release.
"They are teaching our teams invaluable lessons, drawing on decades of experience and success from their own careers."
D&I Is 'Business Critical' 
Diversity and inclusion are "business critical" to the agency, said managing director Sharon Foo, who oversees the apprenticeship program.
"We are a cultural consultancy and want to reflect the voices out there," she said. "If we became an all-Millennial company, if we become an all-white company, if we become an all-women company, we become our own echo chamber."
This summer Sparks & Honey focused on apprenticeship applicants from Generation Z. Other companies that have created programs for older workers include Wunderlich Kaplan Communications in New York City. Dara Kaplan and Gwen Wunderlich designed The Enternship for women over the age of 40 who were interested in learning public relations and social media skills. The six-week program ran for four years before Kaplan and Wunderlich closed it down, as they noted on their website, "to make room for bigger, badder and more inclusive programs" they intended to launch.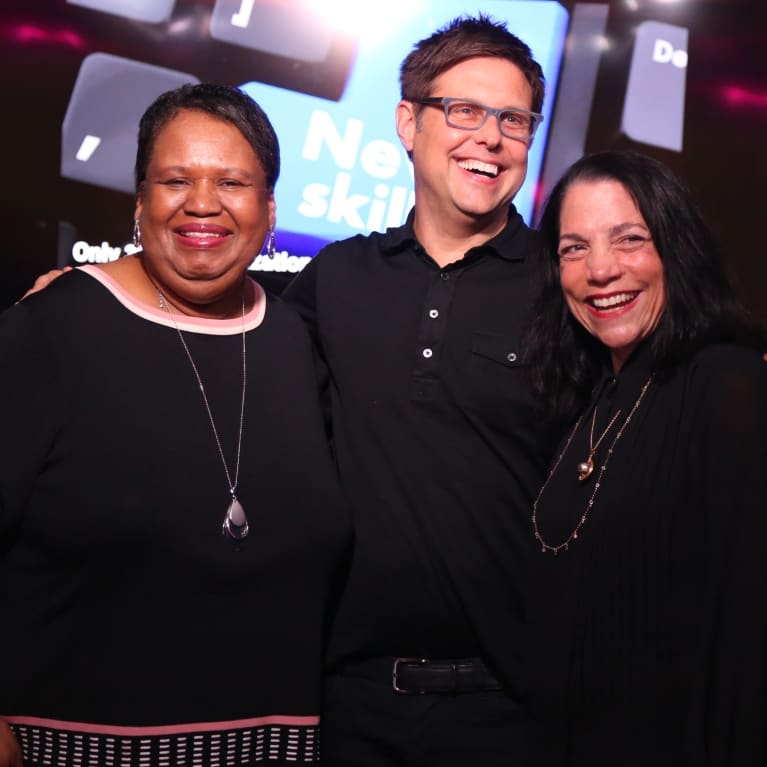 And companies such as BP, JPMorgan Chase and Goldman Sachs offer re-entry internships, also known as returnships, for experienced professionals. They give people who have taken a career break an opportunity to learn new skills and polish old ones.
[SHRM members-only toolkit: Employing Older Workers]
Sharon Lewis was an independent consultant over age 50 when Sparks & Honey selected her as an executive apprentice.
"These kinds of programs put a stake in the ground and say, 'Let's bring people back who took [time] off for child care or elder care,' " Lewis said. "These are programs I have the utmost respect for."
Look at Gayle King, 64, chief anchor for CBS News, and Susan Zirinsky, who was named president of CBS News when she was 66, Kelly said. Their career success is indicative "of how the Baby Boomer generation is redefining what a longer workforce life can look like, should that be our choice."
Employers are slowly beginning to realize the value of an over-50 workforce, she noted.
"Nonprofit organizations like AARP and its Disrupt Aging campaign, Encore, Respectful Exits and Cirkel are leading the charge" in changing attitudes toward older workers "and their contributions to the workforce of this country."
Kelly also pointed to the 18th Annual Transamerica Retirement Survey of Workers, which found that 53 percent of 6,372 U.S. full- or part-time workers plan to work beyond age 65.
As for her, she's not looking to retire.
"Am I looking to change what I can do? Absolutely. Am I looking to climb another [career] ladder? Not necessarily." What she does want, she said, is to be of value, whether it's working the for-profit or nonprofit world or serving on a board.
The Sparks & Honey program, she said, gives her "tremendous optimism and hope that other companies will consider instituting similar programs and opportunities for an older workforce."