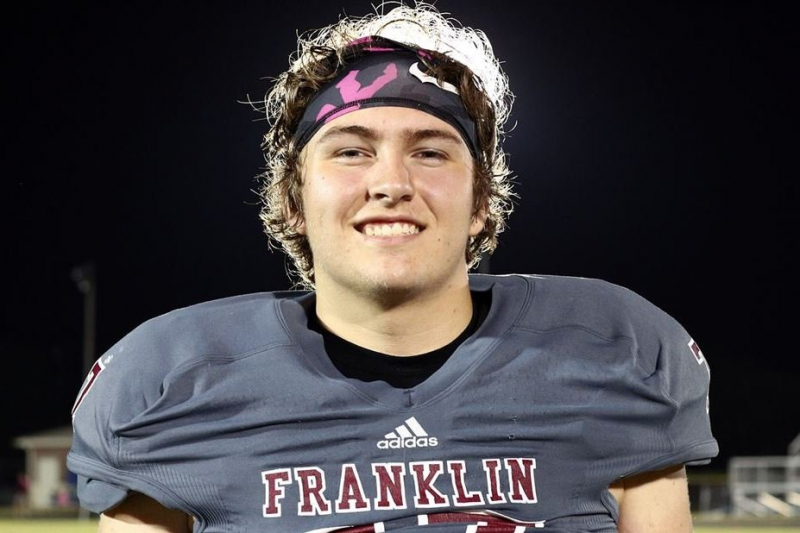 Photo Credit: Danny Parker, 247Sports
The Ohio State Buckeyes will lose more than Urban Meyer after the head coach announced he was retiring Tuesday.
Jake Wray, who is an offensive tackle prospect in the class of 2020, announced he was reopening his recruitment on Twitter following Meyer's retirement:
According to 247Sports' composite rankings, Wray, who is 6'5″ and 290 pounds, is a 4-star prospect and the No. 123 overall player, No. 16 offensive tackle and No. 13 player from the state of Georgia in the 2020 recruiting class.
Wray isn't the first player from the 2020 class to decommit from Ohio State with Ryan Day set to take over for Meyer.
Safety Lejond Cavazos—a 4-star prospect on 247Sports' composite rankings—also announced he was opening up his recruitment.
Despite the losses for the Buckeyes, both prospects made a point of saying Ohio State is still one of their top schools, suggesting Day will still have the opportunity to convince them to join the 2020 class in the long run.
Wray's decision is particularly notable because his older brother, Max Wray, is a freshman offensive lineman on the current Big Ten champions.
While Day will have the chance to prove himself as a recruiter after leading Ohio State to a 3-0 record this season when Meyer was suspended, it is no surprise recruiting has been impacted by the retirement of one of the best coaches in college football history.
The Buckeyes were recruiting juggernauts under Meyer, landing the No. 2 class in 2018, No. 2 class in 2017, No. 4 class in 2016, No. 7 class in 2015, No. 3 class in 2014 and No. 2 class in 2013, per 247Sports' composite team rankings.
The program figures to remain among the best in the country seeing how it won double-digit games in 13 of the last 14 years and was a routine national title contender even before Meyer took the job, but one of Day's first major challenges as head coach will be keeping the recruiting at such a high level after the recent decommitments.